Stories From Around the World
A collection of stories from around the world dealing with Shark Attacks, Wierd Fishing News and much much more.

Remains of Aussie surfer found
Victims Look for Answers as Shark Attacks Terrorize Brazil

Aussie Surfer Fends off Shark; 'He was Pretty Calm About It"

Man-Eating Sharks Alarm Southern Coast Guard
14-yr-old Girl Dies in Shark Attack off Florida Coast
Bull sharks are common in Florida waters
Blood loss almost kills diver after shark strikes
Experts: Recent Shark Attacks Just The Beginning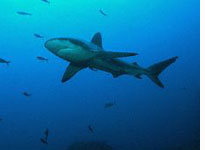 The Bull Shark: It lurks in the shallows, and it loves to kill
How do sharks find their prey?
Canadian angler lands massive 7-foot sturgeon
Hawaiian island officials fear shark 'Laverne' is being lured to harbor

Thai Fisherman Snags World-Record 646-Pound Catfish; 'It's Astonishing'
Another Florida Tourist Bitten by Shark, Third in a Week
Florida shark schools out for supper; 'I've never seen as many sharks as this'
Nicole Kidman wants to swim with sharks; 'I love sharks and I love the water'

Shark attack man shows surfboard
Surfer 'shaken up' after shark rams him on Maui; 'He had me dead to rights'

News of beached whale shark rouses Philippines town; 'It's like a submarine!'
Basking Shark Goes on Sale at Hypermarket; 'We've Been Inundated with Orders'
Scientists: Art Shark Rotting, Needs Conservation
Scientists Research Gene Sequencing of Elephant Shark
Shark victim has vivid memory of Panhandle attack
State shark tips THAT KEEP YOU FROM BEING BAIT
Mark the Shark lands 'world record' thresher shark off Miami beach
Caught on Video: Marlin Attacks Fisherman
Biologist finds 'monster of the deep' washed ashore; 'king of the salmon'

Expedition Claims 'Irrefutable Evidence' of Atlantis Found on Seabed
Florida Scientists Create Shark Repellent
Florida Vigilantes Kill Bull Shark

Florida divers seeing more sharks than ever before; 'it's unbelievable'
Croatia warns tourists about massive shark; 'We don't want to create panic'
The Science of Shark Attacks: What Provokes Them, and What You Can Do To Avoid Them
Kyoto May Seal Fate for Dinosaur-Era Fish
Experts: Fish are unlikely to feed on corpses
South Africa fisherman nets human foot
Dangers of the Deep Fishing is one of America's most perilous jobs
'Kill them all': Wildlife officials to exterminate 4,000 fish-eating birds
Pirates plunder oceans for illegal fish
Supermarkets 'are selling fish that face extinction'
Tribes: Kill nuisance sea lions if required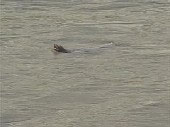 Aussies report bluefin tuna numbers highest in 20 years

Kiwi scientists: Marlin fishery is recovering
Canada Gives Seal Hunt Go-Ahead as Population Booms

Florida company makes molds of caught fish; 'They won't decompose like taxidermy'
Scientist: Global warming could have 'catastrophic effects' on fish stocks
Swordfish heat their eyes for the hunt

Long-line disaster threatens Galapagos
Seafood Prices Plummet as Sri Lankans Fear Fish Fed On Thousands of Human Corpses
Virgin Islands hope fish 'magnets' can buoy fisherman's fortunes
Greenpeace Under Fire for 'Extremist' Protest Against Fishing Trawlers
South Africa ROV coelacanth dive proves a success
Morton's Seafood Restaurant Chain Drops Swordfish From Menu
Kill the killer, says grieving father; 'if we can stop it, we should'
More on Great White Attack on Brit Cage Diver
New Jersey Surfer Bitten by Baby Great White Shark

Massive 1,100 Pound Tiger Shark Caught off Martha's Vineyard
Shark replica keeps memory of record catch alive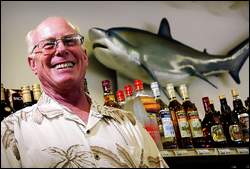 Diver swims into mouth of shark at Shanghai aquarium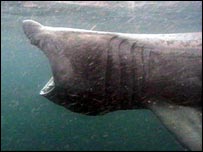 Scientist: No harm in shark fishing in Andaman Sea
Divers free basking shark from net off Cornwall coast;
'her recovery was surprisingly fast'
Scientist: Lemon Sharks Swarm Florida 'Lovers Lane'
Bull Shark Grabs Florida Swimmer's Foot; 'Like Being Hit With A Bear Trap'
Spanish tastebuds wiping out the 'amazing underwater spectacle' of the cuttlefish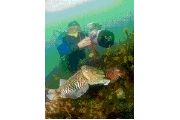 Divers trapped in decompression chamber after massive oil platform blaze
Baby whale dies in Aussie shark net
Aquarium's lobster molts most blue
Sea lion killings on the rise in Mexico; 'The fishermen hate the sea lions'
Florida Dive Boat Captain Dies After Hair Gets Caught In Engine
NBA Stars Shaquille O'Neal, Christian Laettner Reel In Sharks with Controversial
Charter Captain "MARK THE SHARK"

Mysterious, disturbing Pacific Ocean trends worrying scientists; 'strange things happening'
Angler floored by monster catch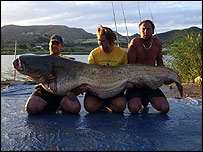 Have You Seen This Fish? UK Angler's Giant 'Royal' Sturgeon

Huge, freed pet pythons invade Florida Everglades; 'virtually impossible to eradicate'
Scottish toddler bitten by piranha in pond

Intel Commissions Wi-Fi Internet-Enabled Surfboard
Police divers search for snapping turtle that bit German boy's penis
Search for energy a risk for sea life; whales could 'starve to death'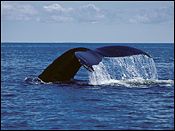 Great White caught off popular surf beach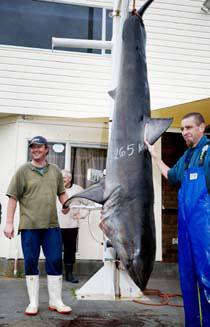 The Bull Shark
It lurks in the shallows, even in fresh water. And it loves to kill.
Blood on the Ice: Canadian Seal Hunt Begins
Asian river dolphins 'threatened'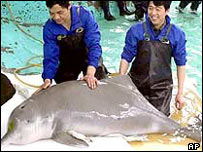 Canada gives seal hunt go-ahead

Satellites track albatross flight
Man Killed By Shark While Wife Looks On